African Bush Camps' (ABC) newest luxury safari camp, Lolebezi Safari Lodge, will begin welcoming guests on June 1.
The camp is situated on the banks of the Zambezi River on five hectares of wilderness in the eastern part of Lower Zambezi National Park and can accommodate up to 16 travellers in four signature suites and two family villas that each have a private plunge pool and thatched-roof sala.
"Lolebezi is a dream setting for travellers to experience the abundance of Africa and the beauty and power of the Zambezi River," says African Bush Camps CEO, Beks Ndlovu. "As ABC expands its expertise in Zambia with a second lodge, our newest destination continues to redefine the safari experience with opportunities for adventure, learning, abundant wildlife amidst pristine wilderness, and pure comfort designed to sustainably blend with its environment."
Guests can enjoy game drives, guided walking safaris, riverboating, and canoeing, with opportunities to see local wildlife, including elephants, leopards, buffalos, waterbuck, lions, and more.
Guided fishing trips (catch and release) and bird-watching excursions are available, as are spa and wellness facilities.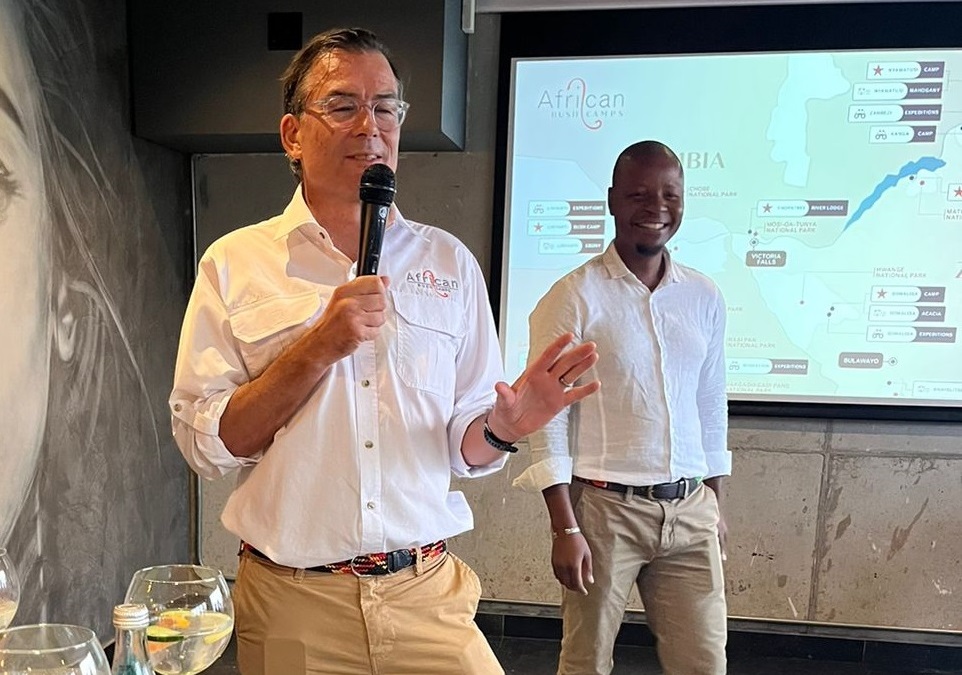 Additional features of Lolebezi include a dining pavilion made from reclaimed railway sleepers, with an all-day café and pizza bar, tandoori evenings and traditional barbecues. The camp also has a private dining room, as well as a games room.
An infinity pool surrounded by comfortable loungers is at the edge of an inlet called the 'Discovery Channel', named for its panoramic views up and down the Zambezi. Wildlife viewing is also possible from the 'Circle of Light,' a suspended circular walkway seven metres up in the tree canopy.
The camp is completely off grid, powered by a dedicated solar farm with photovoltaic panels constructed in an existing clearing of the Winterthorn forest. The water supply and waste water are managed via a staged treatment system that ensures no pollution of the Zambezi.