Nature lovers can explore the beauty of 11 Green Flag Trails in Nelson Mandela Bay.
Nelson Mandela Bay has firmly established itself as a premier sports tourism destination, and with events like Ironman and The Herald Continental Cycle Tour taking place annually, the city has become synonymous with outdoor activities. Nature lovers have an array of hiking trails to choose from, whether it be family-fun hiking trails along the Baakens River or more steep climbs that lead to magical rock drawings and mountain tops with views as far as Jeffreys Bay. A variety of hiking trails throughout the city, with different difficulty levels, offer views of art, wildlife and different vegetation.
The scenic hiking trails of Nelson Mandela Bay have long been cherished by both locals and visitors for their natural beauty and outdoor adventure opportunities. Recognising the potential of these trails as a unique tourism attraction, the Nelson Mandela Bay Municipality's Economic Development, Tourism and Agriculture Directorate (EDTA) embarked on a transformative journey to position the trails as premier destinations for nature enthusiasts and adventure seekers.
Nelson Mandela Bay's hiking trails have been identified as one of the city's most popular attractions, however they have previously not been effectively packaged for marketing to both domestic and international visitors. To address this, the EDTA directorate has initiated the process to secure Green Flag Trail accreditation for the trails, a prestigious international standard similar to the well-known Blue Flag accreditation for beaches.
The accreditation promises a host of benefits for the city, including enhanced marketing clout, promotional platforms, and increased destination attractiveness when promoting the trails to visitors. To complement this effort, EDTA has also created updated promotional material for each hiking trail and optimised the content for use on various online platforms and in printed formats, ensuring that the trails are showcased to their fullest potential.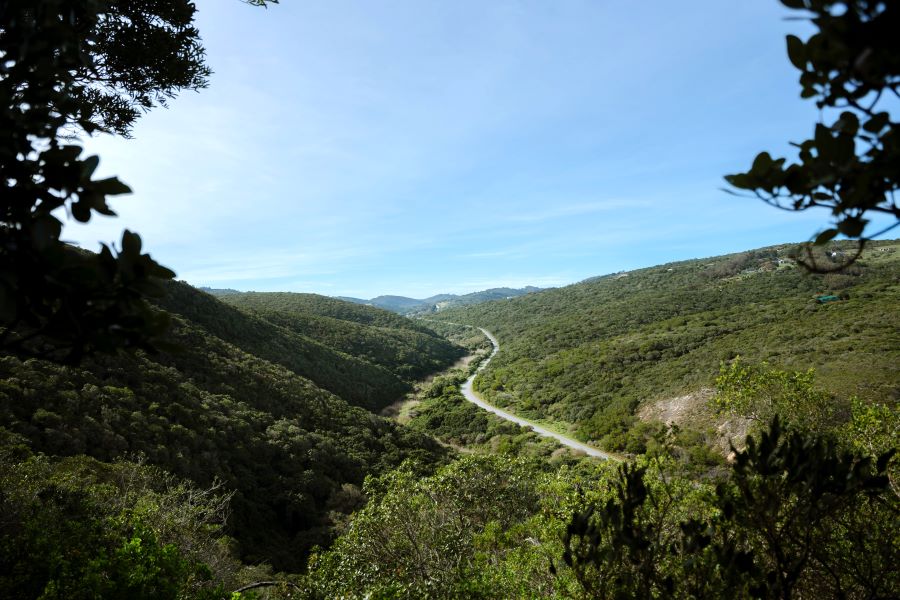 About Green Flag Trails
Green Flag Trails is an international standard for trail accreditation designed to enhance public awareness and confidence in trails. The system ensures well-managed and environmentally responsible trails remain accessible for nature, recreation, and tourism while benefiting local communities. It provides valuable trail information, difficulty grading, skills assessment, and trail classification, making it an essential tool for trail managers who wish to have their trails recognised as being under responsible management.
The four main criteria for an accredited Green Trail include responsible management, accurate trail information, environmental accountability, and risk and safety monitoring.
Successful accreditation of eleven hiking trails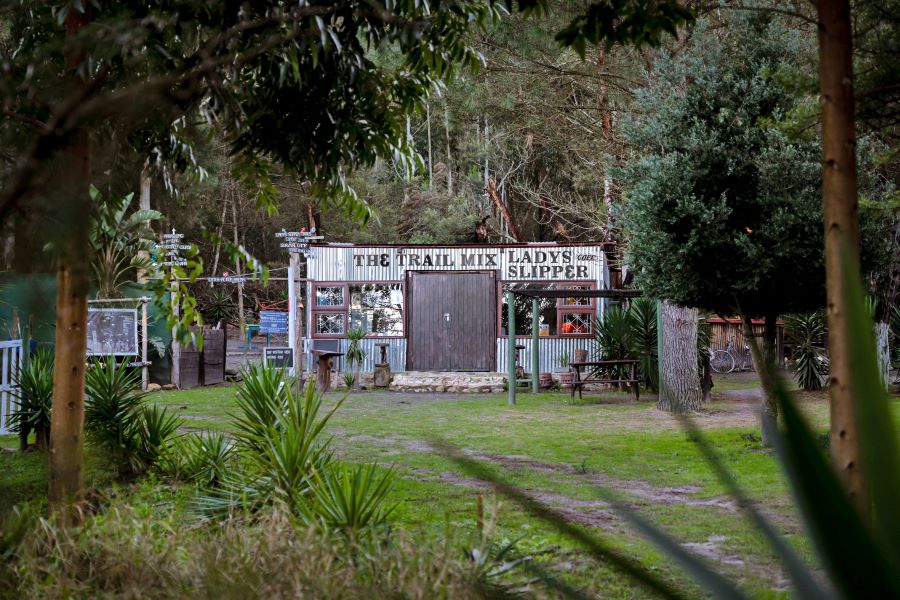 EDTA, in partnership with Public Health, has successfully assessed 11 hiking trails in Nelson Mandela Bay for Green Flag Trail status, and all of them have been accredited with Green Flag status.
As part of the process of auditing the trails, the municipality also engaged local stakeholders that are involved in the nature reserves and who have played a crucial role in this achievement by dedicating their time and resources to support the municipality's efforts.
The 11 trails that were given Green Flag Status are listed below with special recognition to the private stakeholders involved at each of the trails.
Aloe Trail – Swartkops Trust
Coastal Fynbos Trail
Groot Kloof Nature Reserve Trails – Khoi Community
Grysbok Trail – Nelson Mandela University
Lady's Slipper Hiking Trail – Falcon Rock, Mountain Club
Lower Guinea Fowl Hiking Trail (Settlers Trails) – Fattracks, CCA Safety Initiative, Mandela Bay Development Agency
Maitland Nature Reserve Hiking Trails
Roseate Tern Hiking Trail – Cape Recife – Cape Recife Conservancy, Pine Lodge, SANCCOB, Hiking Clubs, Cape Recife Lighthouse
The Sacramento Hiking Trail
Van der Kemp's Kloof – Khoi Community
Van Stadens Wildflower Reserve Trails – Friends of Van Stadens, Go Wild, and 3 River Trails
Van Stadens Flower Festival – a blooming success
As part of the engagements with stakeholders, events were identified as a means to unlock further opportunities from the city's green assets. Thus, the seed was planted for the Van Stadens Flower Festival.
It was decided that the launch of Green Flag Trails would take place at the Van Stadens Wildflower Reserve, one of the city's most unique nature reserves, on October 22,  2023. As part of the municipality's commitment to expanding economic opportunities at these municipal nature reserves, the Van Stadens Flower Festival concept was further developed to promote the city's nature reserves, its unique biodiversity, to create additional job opportunities, and also to attract more visitors.
In collaboration with various stakeholders and partners, including food trucks, drink providers, activity providers, arts and craft markets, site guides, and transport services, the aim is to make this festival a memorable experience for all. The long-term plan is for a portion of the proceeds from the festival to be directed towards further reserve developments.
For more information on the 11 Hiking Trails, visit: https://www.nmbt.co.za/green_flag_trails.html