Back in 2016, an orphaned nyala joined the DAKTARI Bush School & Wildlife Orphanage, an organisation founded in 2006 near Kruger National Park. The young nyala, named Nyalou, had been left alone by his mother for two days.
Caretaker Michele cared for Nyalou, bottle-feeding him until he was healthy and strong again. He was then released on the reserve to roam freely.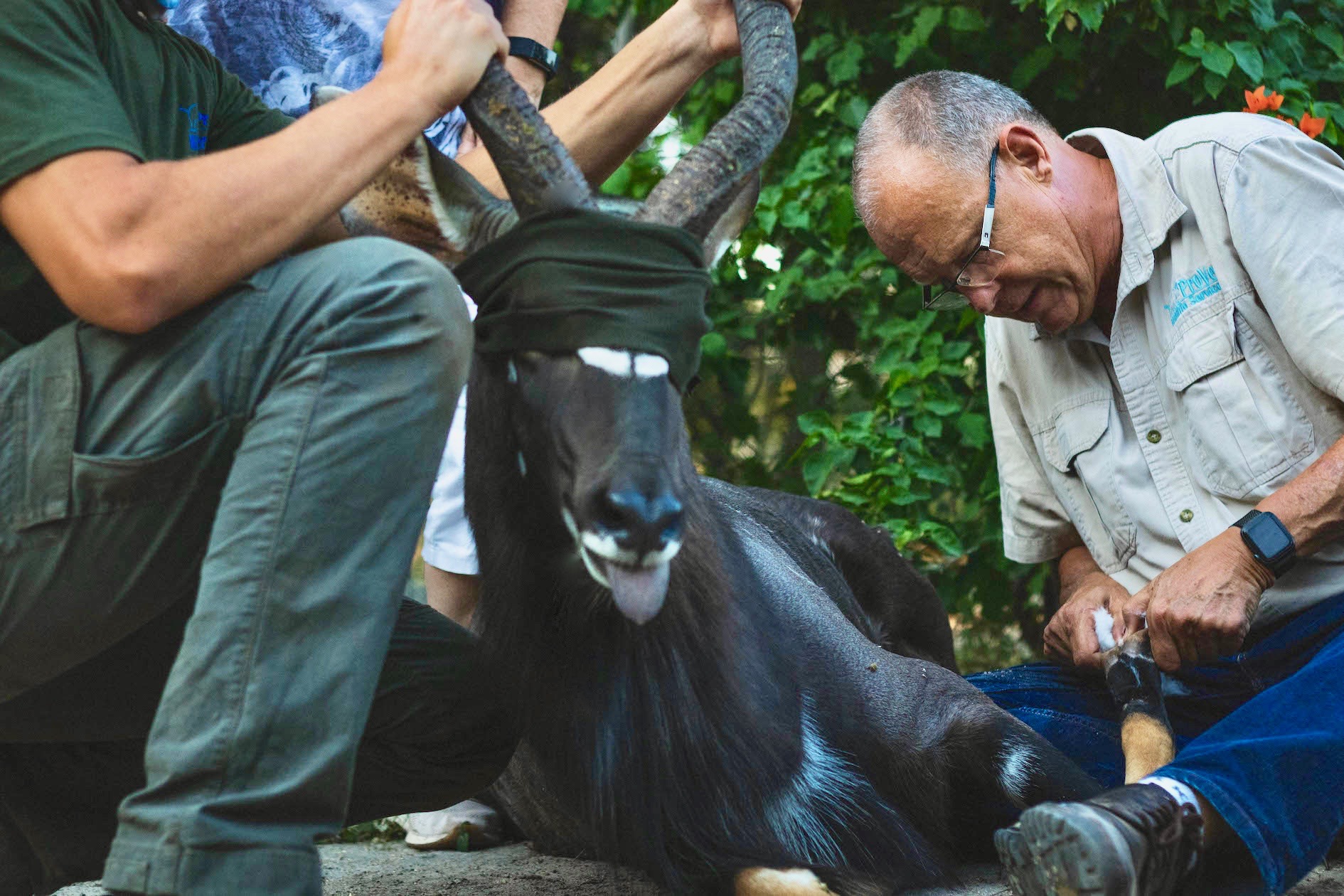 Recently, it was discovered that Nyalou was limping due to a swollen front leg. DAKTARI immediately began a campaign to contribute towards his medical treatment. In only three days, enough money was raised for Dr. Peter Rogers from Provet, Hoedspruit, to treat Nyalou. A thorn was then found between his hooves.
That day, Nyalou was darted, and once asleep, had his wound treated. He was given various medicines to combat the growing infection, as well as flea treatments.
According to DAKTARI, Nyalou is now doing fine and has been seen happily wandering the reserve, seemingly completely pain-free.