The doors to the LUX Grand Baie, a new luxury hotel in northern Mauritius, opened in December and the high-class hotel is still pulling out all the stops to ensure a five-star experience in Grand Baie's beach. 
The newest offering at the LUX Grand Baie is its specialty restaurant and bar, Ai KISU. The restaurant pays homage to Japanese culture with modern artworks on the walls. These are walls that do not close off the open kitchen plan. This way, diners and guests can watch chefs openly cook meals inspired by Asian cuisine on a Warayaki straw fire, which is dry straw that burns at up to 900°C. 
While the Ai KISU restaurant is only open from 18h30 to 20h30 for all guests and until 23h30 for adults, the team is hoping to expand the operating hours for guests, starting with longer hours on weekends. 
What makes the speciality restaurant more unique is its adjoining club, which boasts a live DJ, on the ground floor of the boutique-style hotel.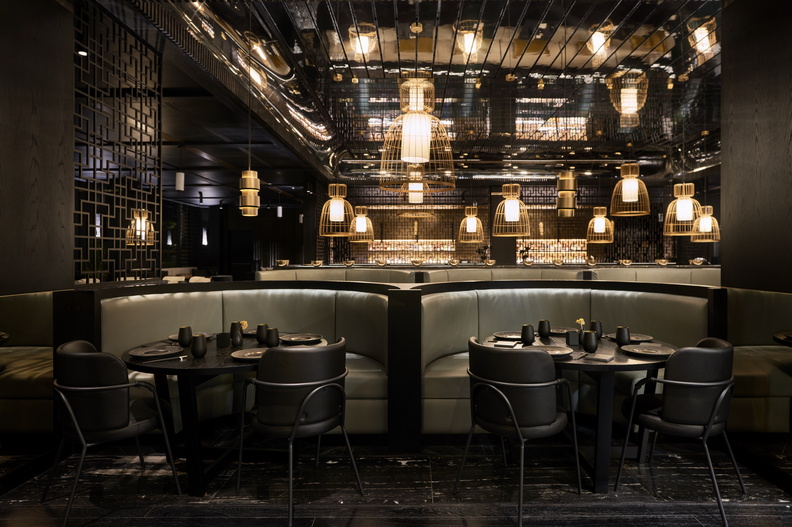 Behind the design 
The hotel's design is the product of a collaboration spearheaded by multi-award winning British Interior Designer Kelly Hoppen (CBE). 
"The enduring quality of all components will stand the test of time, providing the most peaceful, sustainable and comfortable haven for all guests", said Hoppen.  
The lobby area in particular was very important in the creation of LUX Grand Baie. Hoppen wanted to "create a space where community naturally grows", and that also features an all-day coffee bar at the Maison LUX. The vaulted ceilings with the wooden and glass Perspex circles, mixed with the black stone and wood, inevitably sets the tone of East meeting West, Hoppen believes.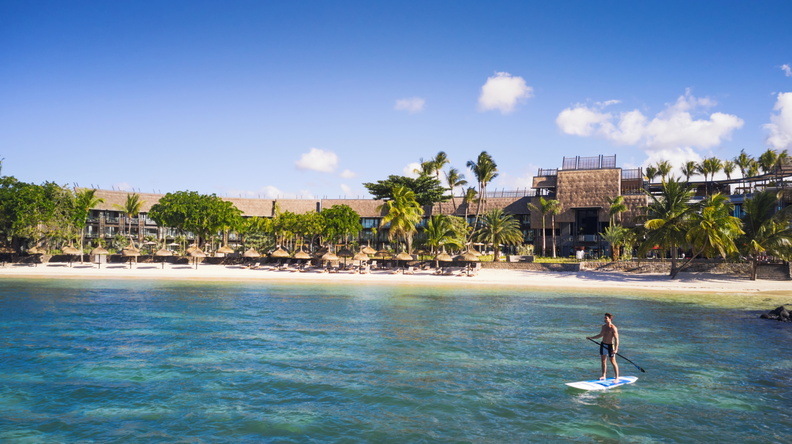 Signature beach concept
Beach Rouge, LUX Resorts & Hotels' signature beach club concept, can also be found at the Grand Baie. Hoppen recalls: "Designing the iconic Beach Rouge at LUX Grand Baie was special, as the vast area we had to play with was rare in such a setting. From the spacious bar area to the playful pool with daybeds merged into it, to hidden places to relax, this place is one of my favourites." 
In addition, the adults-only Bisou rooftop bar is a self-described first in Mauritius. The space features a 22m infinity pool overlooking the lagoon, gives guests a feeling of floating over the Indian Ocean.  
Finally, the spa is one of the standout spaces in the hotel. Parisian style was a key inspiration in the design, which Hoppen describes as "one of my biggest pleasures – it's a space where you should feel completely nurtured, relaxed, and at one with yourself, which we have achieved at LUX  Grand Baie Resort & Residences."