'Ecstatic!' is how Angela Matthews, owner and Director of Alpha Destinations, responded to news late yesterday that Zimbabwe had scrapped PCR for inbound vaccinated travellers.
The Ministry of Information, Publicity and Broadcasting said in a tweet that a valid vaccination certificate showing travellers were fully vaccinated against COVID-19 would suffice.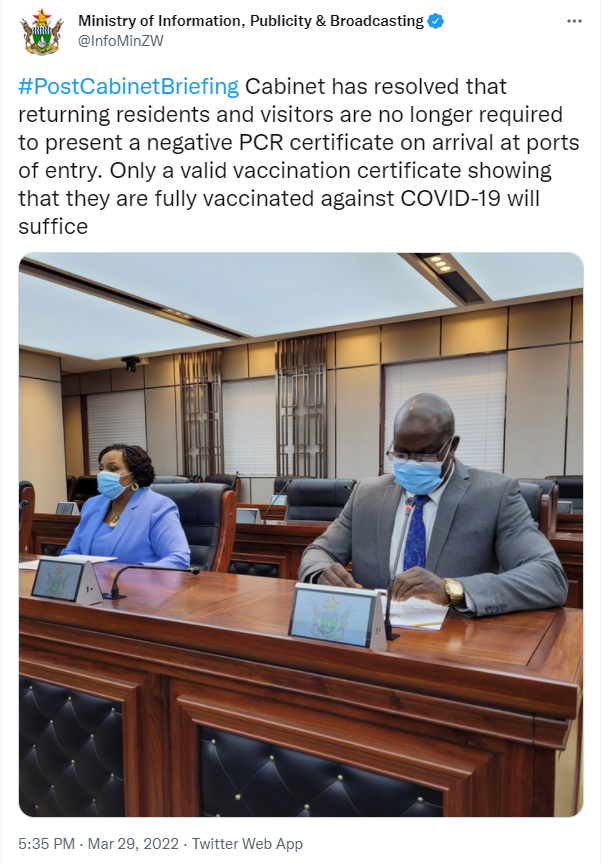 She said she was hopeful Mozambique would follow suit, after Zambia, Namibia, Botswana, South Africa and now, Zimbabwe, had scrapped the costly tests that were seen as a major barrier to tourism to the region.
"We have some great Easter bookings lined up for Mozambique and the scrapping of PCR tests would add further impetus," Matthews said.
CEO of the MORE Family Collection, Robert More, said: "By aligning our regulations and removing this stumbling block, we make it easier, more affordable and, consequently, more attractive, to visit our shores.
He added that this boded well for regional inbound tourism as guests often like to twin Cape Town and a Kruger National Park safari with a stay in Victoria Falls.
"The Victoria Falls season is at its peak at the moment, so beyond the fact that we are looking forward to reopening a revamped Stanley & Livingstone boutique hotel on Friday (April 1), the timing couldn't be better to visit Africa's Eden."
Details on the new PCR test regulations are not yet available, particularly the age of exemption for children.