Active holidays are more popular than ever! Did you know visitors to Mauritius can paddle through protected lagoons and mangroves, visit river mouths and isolated islets, and enjoy natural wonders like Isla de Ambre.
Through Yemaya Adventures, agents can secure bookings for their clients to visit one of the largest islets in Mauritius, Isla de Ambre, which has over 5km of quiet trails meandering through forests, lakes, ruins and to the sea. On reaching the island, guests are escorted by a guide and given a tour of the island, where they see old stone ruins and learn about the vital role of mangroves in the Mauritian ecosystem.
There will also be a picnic lunch and a swim at Bernache Island on before guests paddle back to Saint Antoine on the mainland.
The total distance to paddle is seven km on mostly protected and calm seas.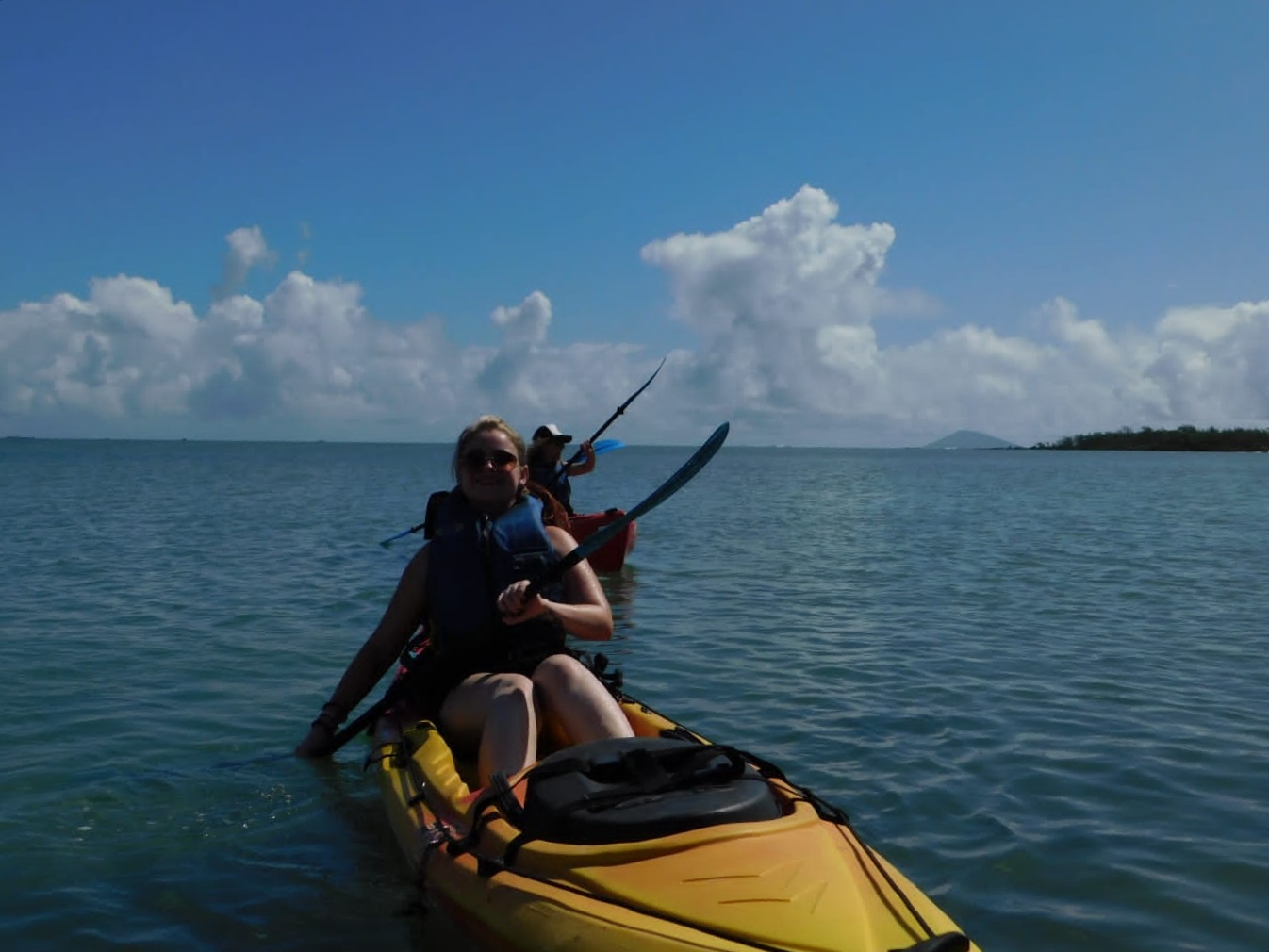 This particular excursion can be booked as a half-day or full-day trip and can take up to 15 hours to complete in its entirety. Other sea kayaking excursions take guests along the cliffs of the west coast between Pointe aux Sable and Albion, where participants paddle along the basalt rock gardens and enter in the rock caves. This trip covers about seven km, passing just under the famous lighthouse of Belle Vue.
Open water crossings are also available for more experienced paddlers through Yemaya Adventures, according to Director Patrick Haberland.
All guides are qualified through the British Canoe Union, and they provide guests with instruction before the excursion on how to use the sea kayaks.
Prices range from Rs1 920 – Rs2 900 (R400 – R600) per person and children aged 5-12 enjoy a 30% discount (R280 – R420).
Yemaya Adventures also offers guided mountain-biking and hiking trips in the region.